Your journey to the kiteboarding world starts here!
Kitebordingschool is a web platform that provides information & technical knowledge for kitesurfing. In cooperation with certified sailing clubs around the world, we organize kiteboarding training (lessons) courses for recreational purposes and coaching courses for advanced athletes and racing sailing (kiteboarding) teams. Most of the course are taking place to Cape Drepano and the area around it, but in general whereever kiteboarding is allowed according to the Greek & International Laws.
Greece is one of the best places in the world for kiteboarding since the wind is blowing more that 250 days per year with temperatures above 23°C.

Kiteboarding is not a seasonal occupation for us.

We spend more than 7 months, mainly at our home spot Cape Drepano, teaching kitesurf or travelling & coaching onboard sailing boats and motor yachts at the Ionian and the Aegean sea.

During winter time some of us travel and teach kiteboarding around the world while others stay in Greece and teach snowkite and snowboard on the Greek mountains.
We feel very lucky, because there is an amazing venue, 30 minutes from our home spot Cape Drepano, where we teach snowkite at the Panachaiko mountain.

We hope to see you at the beach…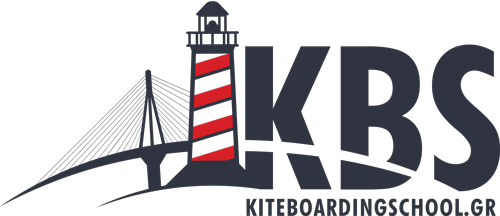 With more than 18 years of experience in kiteboarding and sailing in Greece and worldwide spots (South Africa, Caribbean, Morocco) we can guarantee a fun and safe learning procedure.

Except from kiteboarding courses for recreational purposes, we also provide coaching and technical courses for athletes and sailing teams.
Explore Cape Drepano and get ready to start kitesurfing lessons, go on snowkite & sailing kite trips and explore our kite safaris & camps!
Kite Safaris​
If you want a really unique kite experience, this is the trip for you! There is a guaranteed 90% wind at popular kitespots like Cape Drepano, flat lagoons, river mouths, amazing downwinds, and uncharted kite spots are some of the key features of this Kite safari. We will set our base camp at "Cape Drepano Surf House" and every day we will chase the best conditions for kitesurfing according to your skills.
Kite Sailing Trips​
The sailing kite trips are taking place to the West coast of Greece from Lefkada all the way down south to Cape Drepano and vise versa. This area has nice moderate winds (steady thermals) throughout the whole summer and many spots (more than 7) on the way. We will find secret spots, amazing lagoons, crystal clear waters and some downwinds with the wind on our favour and always according to your skills.
Kite Camps
Kiteboarding camps is the best way to learn all you want about kitesurf in a few days time.. These camps are all about spending time in water, talking about different aspects of the sport and finally decide if you will continue and involve with this amazing sport. We are organize beginners and advanced kitesurf camps or we can make a custom one according to your needs. Kite Camps are talking place from April to October.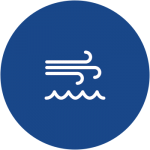 Kiteboarding lessons at Cape Drepano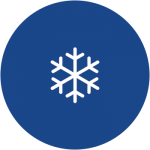 Snowkite lessons at Mt Panachaiko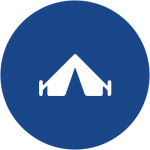 Kite safaris and sailing kite trips availiable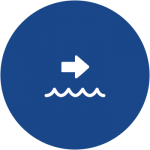 The best downwind run in Greece
Private Coaching & Trip Planning
For private coaching on board, sailing and motor yachts & trip planning to Greece and worldwide….
Read useful kitesurfing news and articles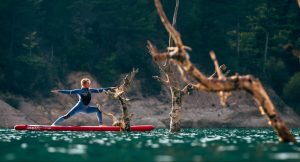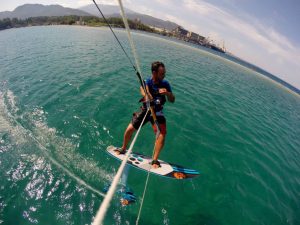 Here are some tips on how you will start riding foils without 'killing' yourself : Wear a helmets and impact vest if you have. You
Read More »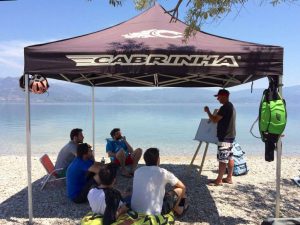 Most of the beginners want to spend as less money as they can on kite lessons and spend a lot of money on kitesurf equipment.
Read More »
Clear and effective instructions. The instructor is improvement oriented, calm and very friendly. The spot is a very good place to learn with enough space and quite stable wind condition. I took a 2 days camp including nice accommodation and transport. Everything was done as promised. Konstantinos and his partner Manolis are super instructors. I would recommend the school to everybody who would want to learn or improve his kiteboard skills.
Konstantinos and Manos are great kitesurfing teachers. I felt safe and cared for and really enjoyed the pace of the lessons. The relaxed setting made me not stress but instead I felt I could take my time in trying to practice the incremental additional instructions and tips that I was given.
Highly recommended! I'm overall very satisfied with the school. In order to adapt to the current weather conditions they were always picking the best spot. Their strongest point was their ability to leverage everyones individual skills in order to accelerate the learning.
I highly recommend this school. I spent three days learning all new stuff. I will definitely continue with this school in prefer to complete all levels!